Gallery: July 1st Sherman Ski
A gallery: July 1st Sherman Ski 2011-07-07 01:59 PM
The Kettle Range is not noted for its big snowpacks, so skiing there beyond the end of May is not generally a given. This year we had lots of snow well into June and enough remaining to attempt a July 1st ski, a first for all of us. John Craig Patty and I headed up around 9:30 AM  and ran into our first small patch of  snow at the fork of the loop trail on Sherman (about 5800 ft).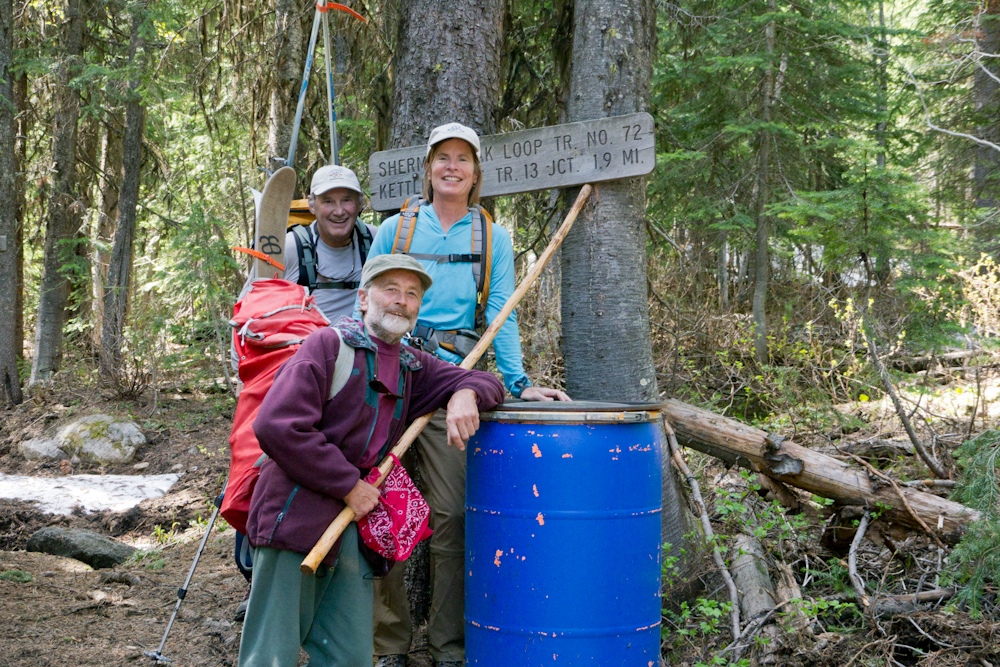 The fork of the loop trail – first snow in the background!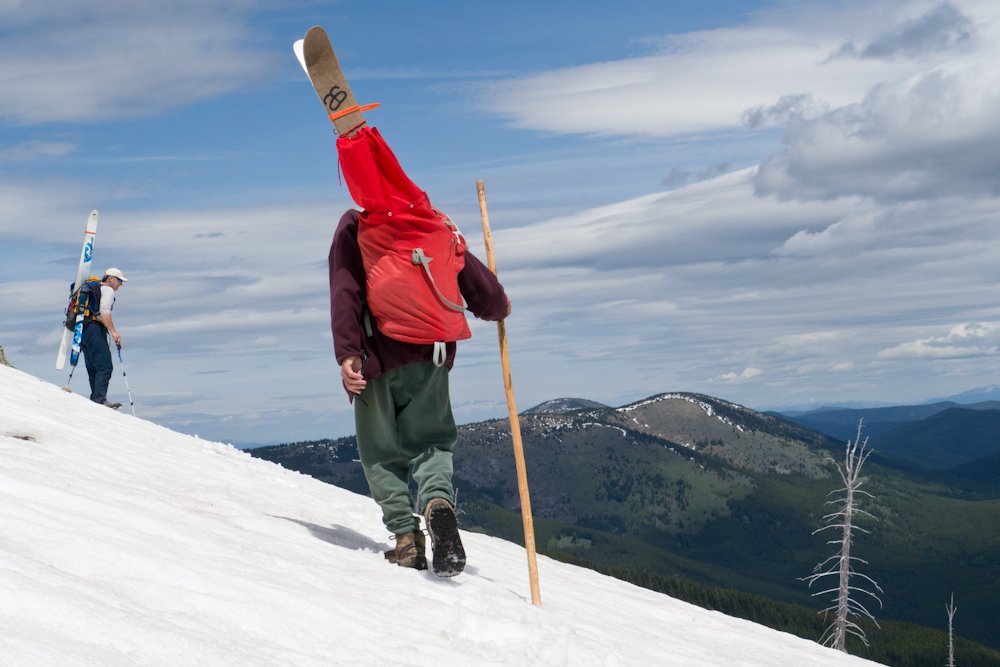 Patty left us at the trail and continued around on the loop while we climbed up the south side to the summit of Sherman (7080 ft ) This view is looking north – hence the lack of snow on the visible south faces.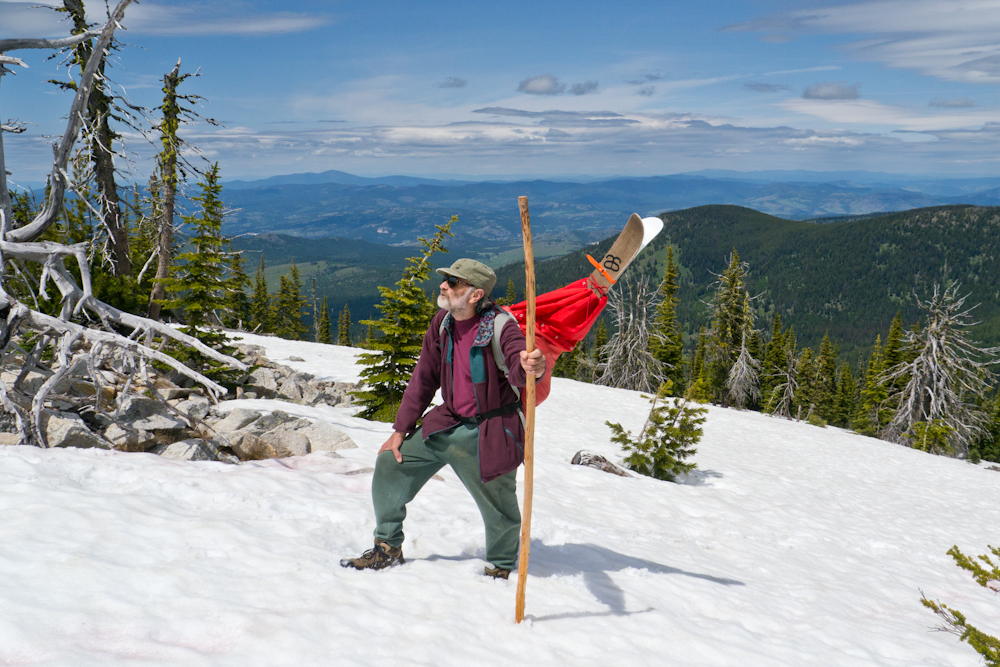 Craig nears the summit! He has his own style of carrying skis and a single pole(!) that I convinced him to try – At this point he is dubious.View in the background is to the NW and Ferry County.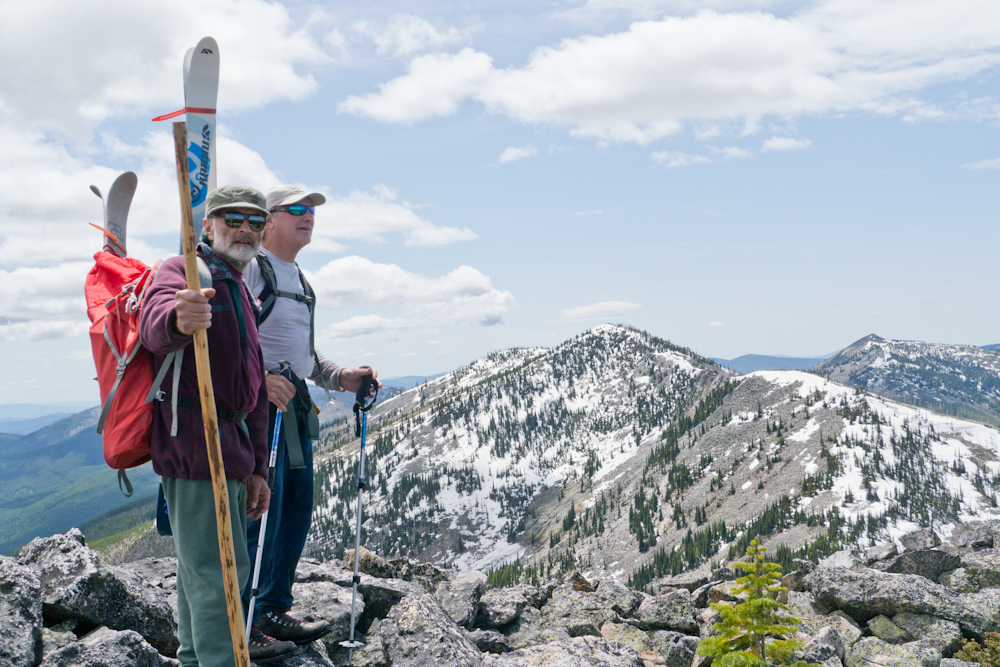 On the Summit ! In the background is Snow Peak, with the best skiing still available. We chose the closer target of Sherman Peak.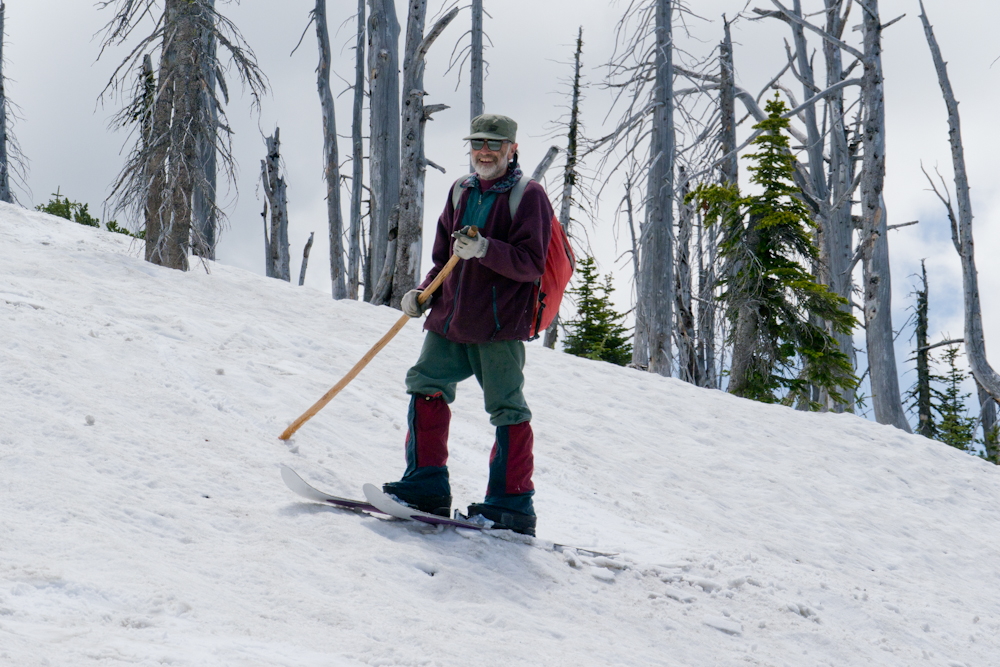 Craig, the dubious one with his first attempt at using a single pole – he has just completed his first turns and is feeling like this might work out.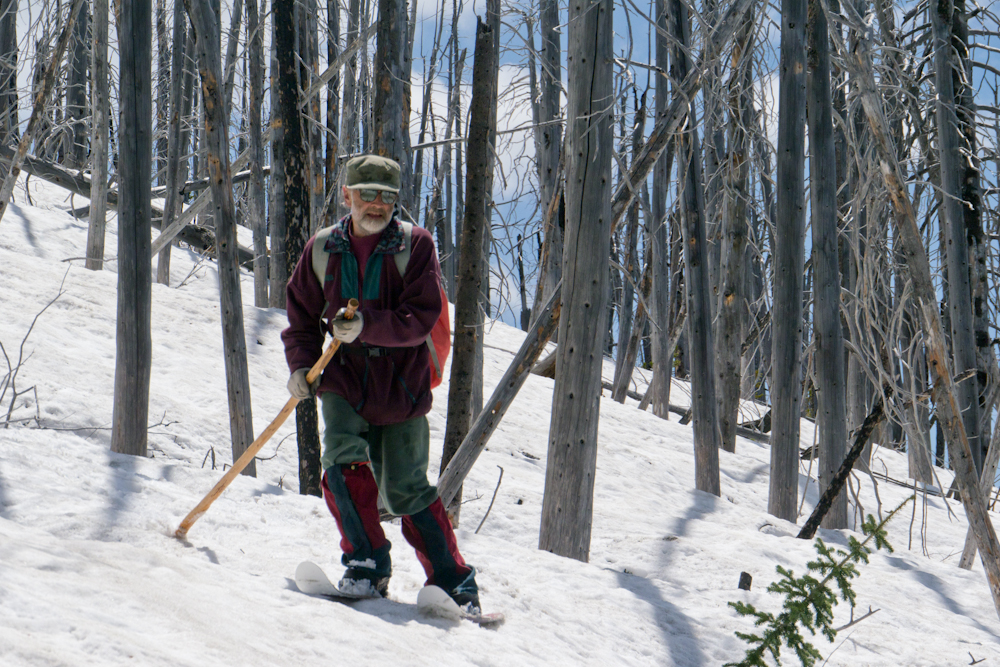 Classic form! He's got it! I managed to get him to ditch the telemark and just turn the skis.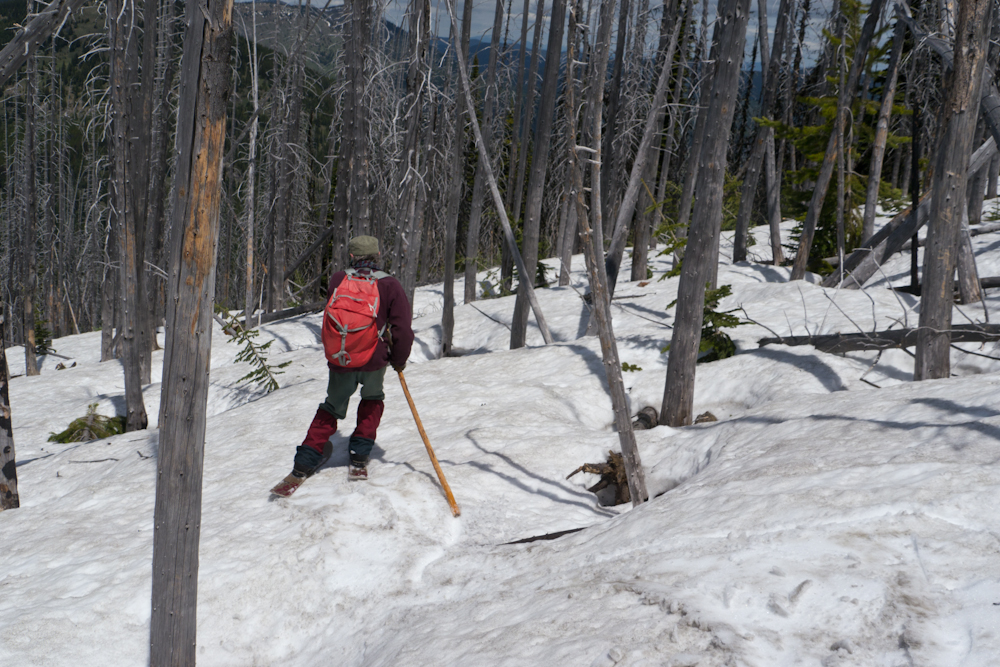 The burn from 1988 is still in evidence here with a lot of trees still standing – too many by some skiers perspective, but we pick our way through. This would be reaching the end of our not too long a run, perhaps 500 vertical feet in all.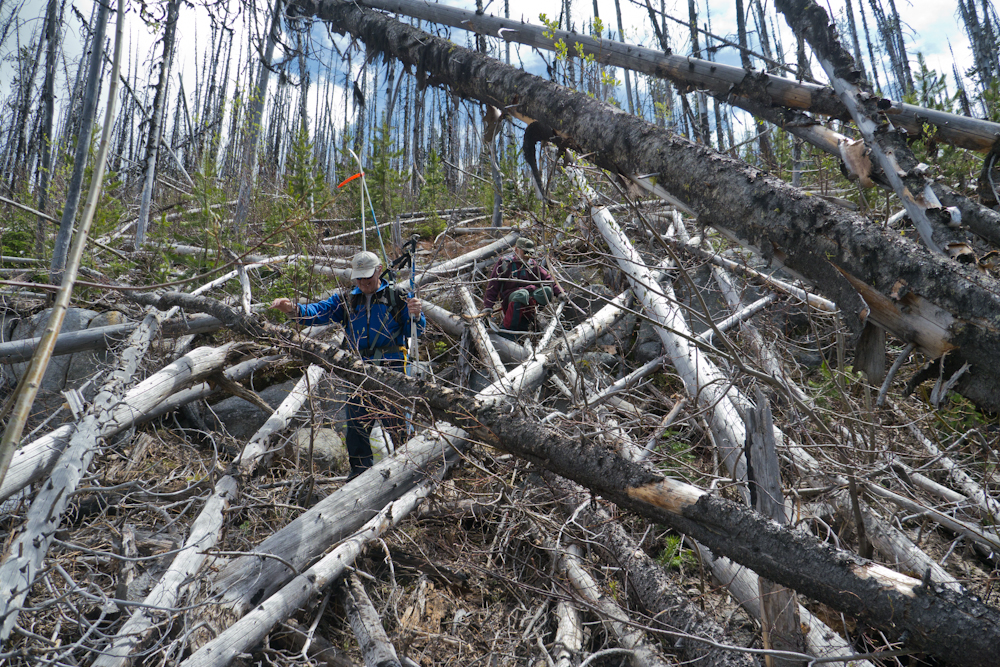 This would be part of the shortcut we took back to the trail.