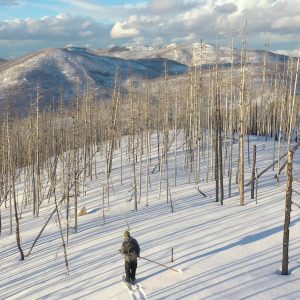 Altai Skis Backcountry Ski and Hok Festival
Saturday February 19th from 10AM to 3PM on Boulder Pass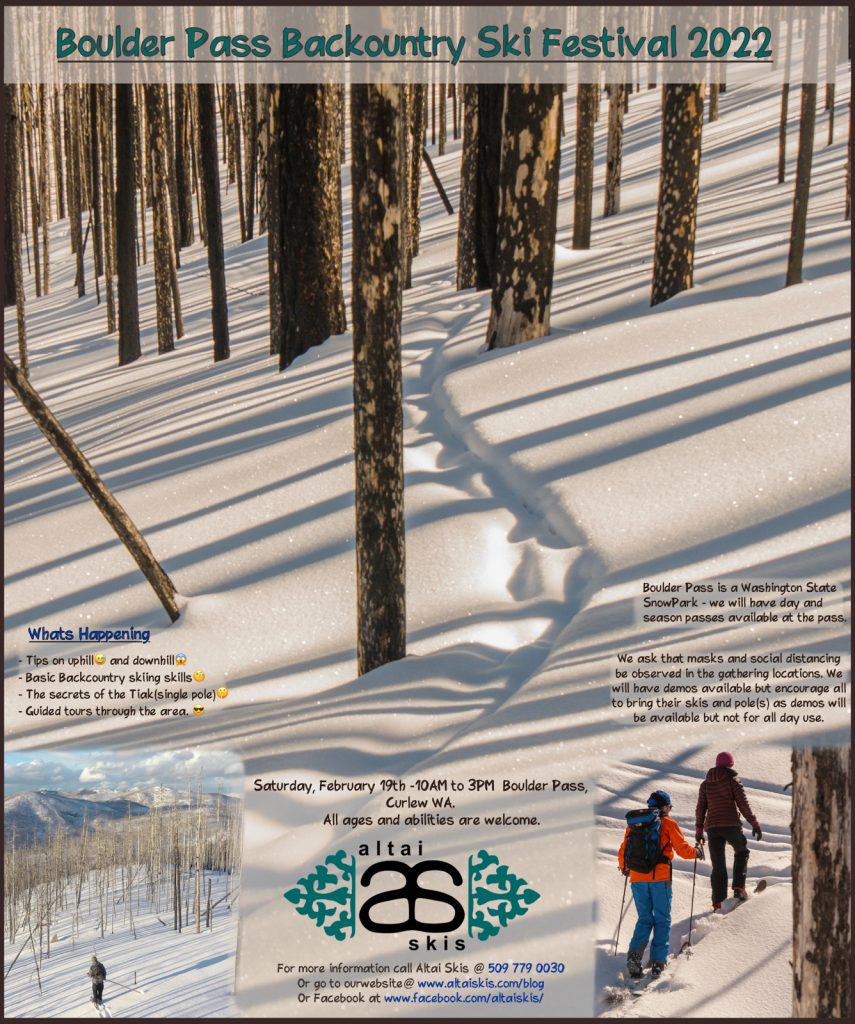 Events and Activities
Saturday, February 19th from 10am to 3pm
– Demos of Altai Skis Hoks with universal pivot bindings (will fit any flexible soled shoe) as well as Hoks with 3 pin bindings, some 3 pin boots available. Demos also on the Altai Kom ski with 3 pin and 3 pin cable binding
– Bring your own skis or snowshoes as demos are generally not available to use for the whole day.
There will be clinics, tips, and tours throughout the day.
– Learn how to better use the Hoks, both uphill and downhill.
– Learn the many uses of the Tiak (single pole)
– There will be some short Tours of the area for all levels of skiers.
– Bring your own food for the day, there will be some fire pits going in the main area to the north of the pass.
– There will be a raffle drawing for al those attending so make sure you sign up when you get there
All ages and abilities are welcome
Boulder Pass is a Washington State Sno-Park so a Sno-Park pass is required to park at the pass. We will have discounted day passes as well as season passes available there for all who sign up.